We have another guest commentary for you – Andreas von Cochic Photography from Austria gives inspiration for your group photos!
The golden rule for all group photos.
Do you know the situation – you are a photographer at a wedding, and suddenly the sister of the bride would like to take a picture with the happy couple and the other five siblings? And since this wish was all of sudden, you don't really have an idea how to position all those people to make it look professional and beautiful at the same time – did that ever happen to you?
This happens to me a lot, and today I would like to present a trick which you can apply to group photos at weddings – or really any group photo. This is a rule that is not only valid for weddings or groups in particular but also works for portraits.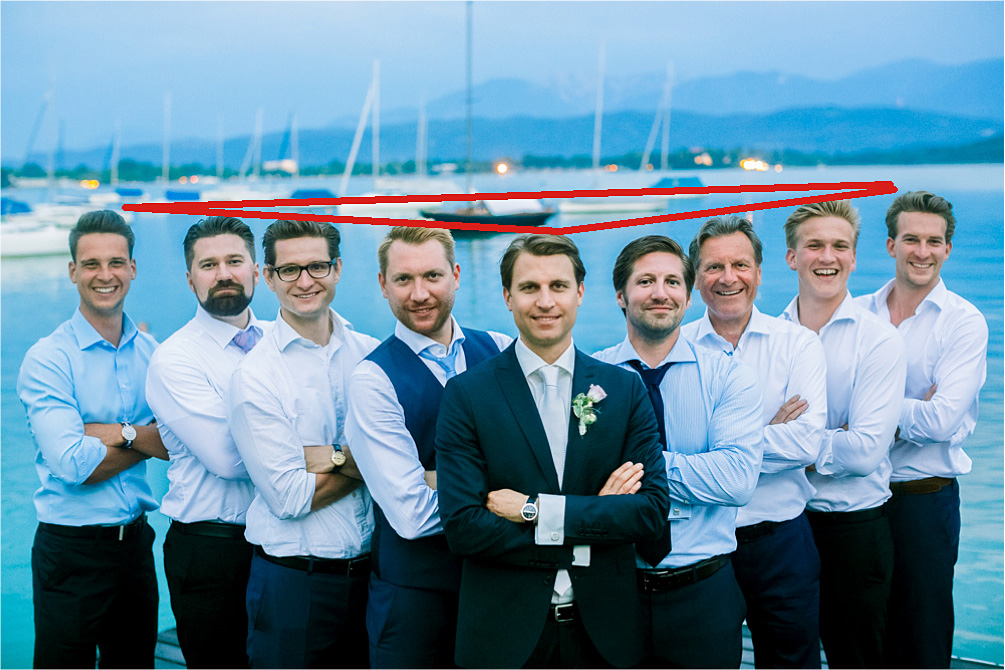 It is the triangle rule which I would like to show you today.
It is very simple. All you need to do is position all people within as many imaginary triangles as possible. The easiest way is to put a taller person next to a smaller one. However, since this is not always the case, and people often are similar in height, you can use different tools such as stairs, posings, or optical illusions, which create the same effect. Here are some examples:
This tip can easily be realized and has a unique effect on the viewer. The usual "mass" of faces cramped next to each other is dissolved, and the viewer is led through the picture forced to jump from face to face. With this tip alone, group photos instantly don't seem that boring anymore.
In a group with 50 or 100 people, the principle is the same. However, due to logistical reasons, it is almost impossible to arrange all people in one picture following this method.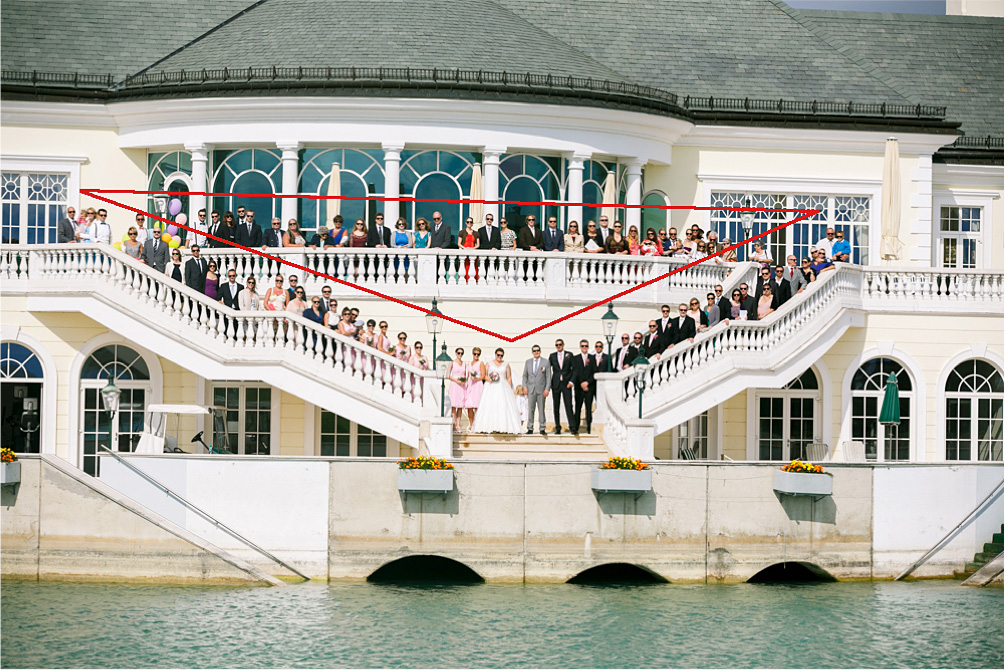 Of course, it is not entirely impossible – with a little bit of luck and keeping your eyes peeled; you might just find a perfect location.
Obviously, this is not the perfect solution for all group photos. There are several other ideas and approaches, but I hope this can at least be a helpful inspiration for group photos for weddings!