Have you ever faced the challenge of taking pictures of employees or group photos for a company? If the answer is yes, most of the time, this will have you overcoming different obstacles. Some people might be sick, don't like how they look on the picture, or even finding an appealing lightning set up can become a downfall. 
However, taking pictures like this does not have to be hard! The trick is not to take a picture of the whole group in one shot but to take individual photos. Afterward, the best images can be chosen, cut-out, and put together to one group shot. This way, the lighting works, and everybody can choose their favorite photo.
This method has many advantages, e.g., the background and people, who have left the company, can easily be exchanged. Therefore, the photo can be designed individually and multiple times.
An example of group photos through individual shots: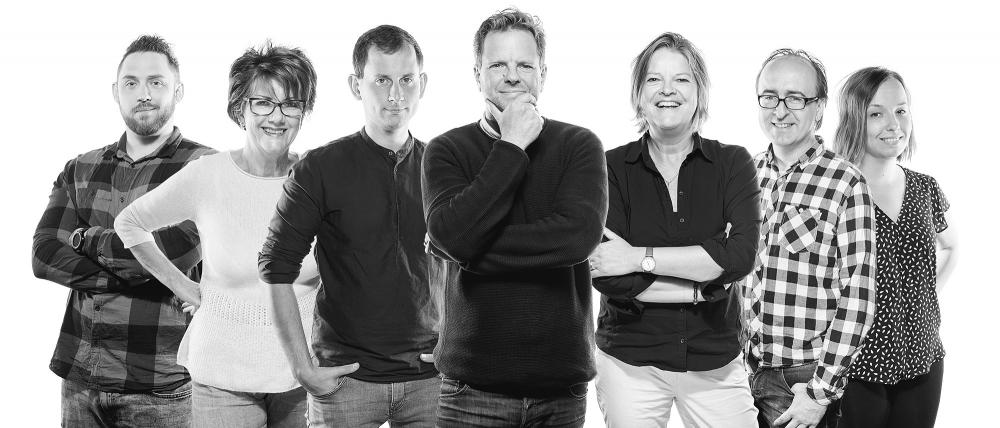 Of course, ProImageEditors can take over the extensive cut-out and retouch work for you, so that you can offer the group photos through individual shots to your clients! With these affordable prices, this method makes sense for everybody. Your clients get great pictures and have minimal effort with consultations. Additionally, you can offer a retouch service that would otherwise not be economical if you would sit at home and edit hundreds of employee photos.
For our cut out service, you can choose from three different levels of processing and additionally give remarks on your order in our order entry system. As usual, it helps if you send along with an open and edited file as an example to show which results you are expecting.
Also: PIE can take over the export of your images – this way, you can get your portraits as multiple resolutions and crops and use them directly for websites, brochures, intranet profiles, an many more. If you have any more questions, you can send us an email to contact@proimageeditors.eu, and we will be happy to help you out.