Black & white fine art photography has come a long way. Photographer Joel Tjintjelaars, a pioneer in this field, has designed elaborate post-processing techniques to create authentic pieces of art. Over the years, Joel's workflow has seen many new technical and theoretical developments to make black and white fine art photography easier and more efficient for everyone. One of the recent developments is a fine art masking service for ProImageEditors, developed by Joel himself. That service alone saves hours of work for preparing the elaborate masks necessary but will still keep you in full control over your images.
Our editors have been trained by Joel to provide you with the most accurate and refined masks possible. You can save hours of work with this service and start right into the creative part of fine art image editing. Let ProImageEditors create the necessary masks for you. These masks are the basis to precisely develop each aspect of your work.   
About Joel Tjintjelaar: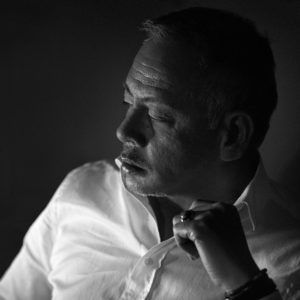 Joel Tjintjelaar is a fine art photographer who specialized in black and white, long exposure, architectural, landscape, and still life photography. Joel believes that fine art photography and art, in general, are about creating experiences to change perceptions and create awareness, sometimes on an aesthetic level, but preferably on a more profound level that changes how we see the world and contribute to a meaningful cause.
Joel has developed a digital B&W post-processing method that has been adopted by many B&W enthusiasts all over the world since 2011. He teaches workshops and mentors students from all over the world on the art of B&W photography and is producing advanced B&W editing software panels for Photoshop since 2016.
To learn more about Joel, please visit his website!
Black and White Fine Art Masking Service:
To achieve Joel's particular style, a very detailed and perfectionist image editing is necessary. While Joel's Photoshop panels help to save a lot of time, the required masks for different parts of the architectural images might be tiresome. That is the reason why Joel and ProImageEditors teamed up and created a unique editing service!
By outsourcing the masking to us, you save hours and hours of editing work. This way, you can focus on the artistic and fun side of photography. Our customers also experience improvements in the quality of masks after starting outsourcing with us. You get better results and more time – it's a win-win situation!
To start outsourcing your masking to us, please have a look at the video with an introduction from Joel:
The Workflow:
Select the service and use the order form.  
Please use the order form to start. Reach the form by logging into your PIE account and choose the "Black and White Fine Art Masking" service. Name your order and use the comment section for job notes.


Send us a list of the masks you want or mark the different parts of the image.


Let us know which masks you need precisely. You can mark the areas in a preview file with colors and numbers. Submit it with the main files. Please mention the areas and

precise indications as job notes – so the editors know exactly which masks you need.


Request a price quote. 
Submit your request – please don't worry – the request is free of charge.


Upload your RAW/Tiff/PSD file(s) and any other instructions you may have (e.g., notes on image).


In the next step, you can upload your files via your individual FTP account, our web uploader, or your own clouds like Dropbox or WeTransfer. Just login with your FTP credentials, e.g.,

 in FileZilla, submit a link or upload in the browser.

Don't forget to confirm that your upload is complete.


You will receive a price quote from us.


We will send you an email when the team checked your files and estimated the work. A typical price range for this can be

approximately 40 Euros for 5 masks. The quote will be based on the number of masks, complexity, and the time taken to process the images. 


Approve the price and pay for your order. 


Approve or decline the offer. Please keep in mind that the quote is not negotiable. Of course, you will

receive an invoice, and PayPal or credit cards are accepted as methods of payment.

Please note:

if you selected the option

"Job Samples – Yes, send me some samples"

you will receive an email from ProImageEditors when your masking samples are ready to be reviewed.

Please follow the instructions in the email to download the samples and give feedback.


The masks will be sent to you!  


The team will process the masks as quickly as possible. Usually, your images are processed

within three business days

– after you approved the quote and paid it. We will notify you when your order is done. You will be able to download the files through your order overview in your PIE account.
The editors not only create perfect masks for you but also soften the borders in a specific way – which is very important to avoid halos and fringing with Joel's high contrast workflow.
Here is an example of how the masks can look like:
If you have any questions, please feel free to send an email to contact@proimageeditors.eu or directly contact your personal account manager. If you are not a customer and would like to get started with outsourcing your masks to us, feel free to click here and sign up for a free account with us. No strings attached!